Communication—
consulting

with Verve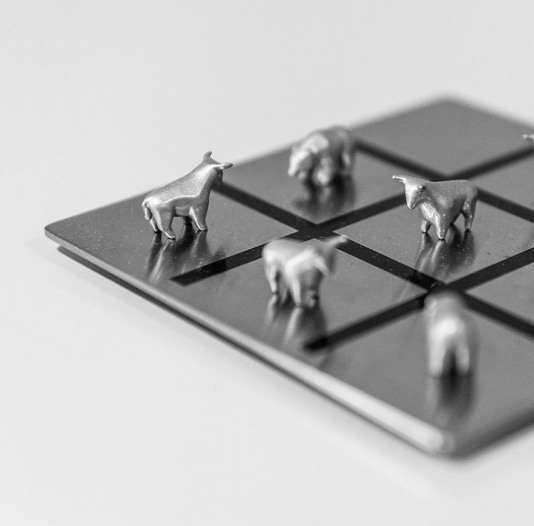 Punchy, compelling communication for the financial sector and consulting-intensive industries
– that's what we stand for, with the know-how and vigour to advise on, develop and implement national and international market players' actions and strategies. Diversity, professional experience, expertise and team spirit are what set us apart.
"Without communication, everything is nothing. That's become very clear to me, especially in these gripping times – that are posing such enormous challenges for the financial industry, the economy and society as a whole, and are driving so many changes in our lives. I find my part in shaping this development as a consultant rewarding."
Ilka Schwarz
Our innovative approach, backgrounds and the way we handle our customers' projects and accommodate their specific situation are truly unique.
They set us apart – evaluating the situation from different perspectives, jointly seeking the best possible solution, and shaping the communication.
We work as a team, focussing on advising our customers and implementing their projects with pinpoint accuracy. They can depend on us, just as we can depend on each other, resulting in an effective partnership with minimal friction and enormous efficiency.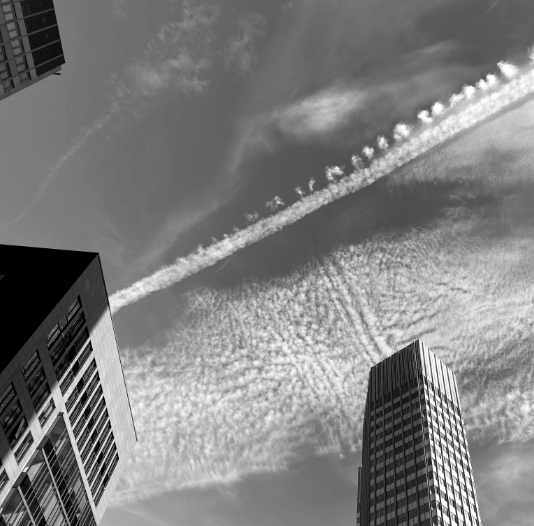 By professionals

for professionals
B2B is our world. Whether financial, legal or professional services:
companies with exacting demands on content find a partner in Antenor that treats them as equals. Whether strategic communication consulting, corporate or product PR, or transactions:
We understand our customers' language and how to repackage it for their respective target groups.
Doing this requires continuous tracking of the markets, emerging trends and topics, and the use of relevant communication channels to reach all key stakeholders.
The city that

inspires us
We adore Frankfurt. The view of the skyline is both our motivator and lucky charm.
Just as Germany's financial capital has developed internationally and asserted its place in the world, we, too, have been asserting ourselves as a niche player for many years.
Small, but select: That's our motto.
"No two days are identical on the financial markets, and the same applies to communication. Identifying topics, explaining developments, bringing people together and advising customers on the best path to take – even after 25 years, that's what continues to excite me about our profession".

Anja Meyer-Reinecke
The full communication

bandwidth
Antenor offers you the full communication bandwidth
– from strategic consulting for formulating your market positioning, and classic public relations work for shaping your relationship with relevant journalists and other opinion leaders, to working for you in a highly specialized corporate communication discipline.
"Lawyers and journalists may not always speak the same language – but they still have a lot to say to each other, since the law pervades every aspect of business life. Nothing is more interesting than 'repackaging' legal topics for specific target groups or for the general public – the range of topics covered by a business law firm is unrivalled in scope!"
Günther Plitt
Does your company work in consulting-intensive sectors –
such as banking or asset management, insurance, commercial law, management or personnel consulting, trade associations, private equity or industry?
If so, you can benefit from our many years of experience. Contact us – we'd be happy to send you a list of our reference customers in your sector.
We truly value the benefits of working in a small team:
Our efficient coordination processes, ad-hoc brainstorming, mutual support and a strong can-do spirit ensure great results, enormous work satisfaction and exceptional dependability.
Each client has a team of longstanding PR experts at its disposal, who are accustomed to working under duress, thereby ensuring quick and efficient responses. In this way, the agency and our customer's communication professionals work together successfully as ONE team. We take a pragmatic approach to our every-day work, believing, for example, that it's quicker and more convenient to solve a problem with a short phone call, rather than protractedly sending e-mails back and forth.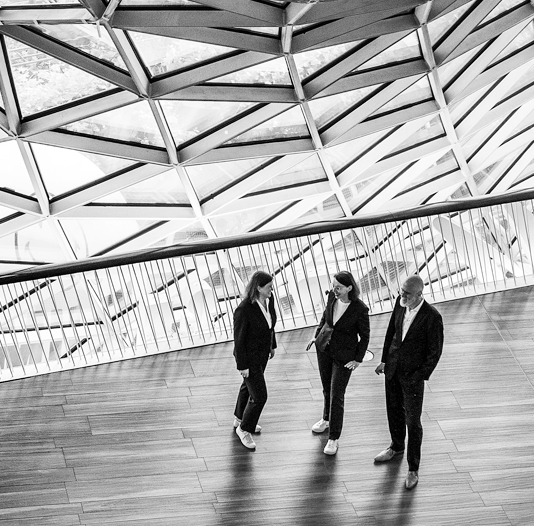 The three of us founded Antenor Communication back in 2014, after already having shared a long and successful professional path together.
We understand the challenges of communication from different angles – from business, journalistic and consulting perspectives.
We built up our diverse expertise in the financial sector, media, communication boutiques and large international agency networks and have already proven ourselves in a team, and as a team, before Antenor.